Posted by

Campion Insurance, Inc.

on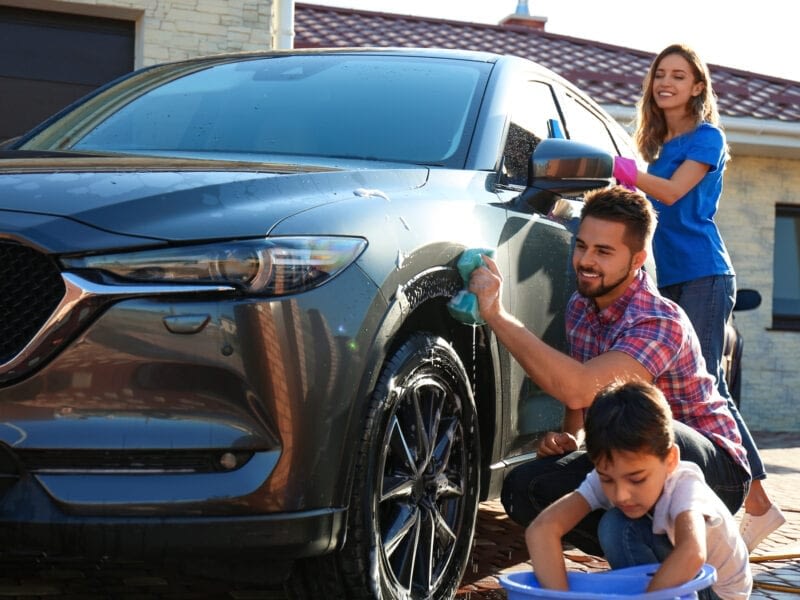 In today's article, we will compare some information on how you can shop and find the most affordable auto insurance in Maryland.
For the purposes of this article, all pricing data illustrated will be regarding a 30-year-old male driving a 2015 Honda Civic EX. It is important to note that insurance quotes will vary for each individual and vehicle. So, after reading this article and learning about the ways you can save on your auto insurance, contact us for a free quote to help you start comparing your insurance options.
You can find the State of Maryland's guidelines and requirements for auto insurance coverage in this PDF by the Maryland Insurance Administration. Required auto coverage begins on page 2.
According to ValuePenguin, for a 30-year-old male driving a 2015 Honda Civic EX, the minimum coverage policy for car insurance in Maryland costs an average of $1,180 annually or about $98 monthly. But there will be different quotes for car insurance depending on the kind of coverage you buy.
When it comes to pricing car insurance in Maryland, or anywhere in the U.S., the primary pricing factors are the age and type of vehicle being covered, selected coverage items, driver insurance score (risk level), the insurance company, and available discounts.
Prices are largely dependent on the drivers' place of residence and the choice of company from where coverage is purchased. For instance, drivers in Baltimore, Maryland have the highest car insurance bills. Additionally, the insurance company with the highest quotes in Maryland has quotes more than double the price of the quote from the cheapest insurance company.
Consumers should look around to get the most favorable rates. You can get affordable auto insurance in Maryland by selecting only the coverage you need and also by taking advantage of available discounts.
Keep reading to learn how to get the most affordable quotes from car insurance companies in Maryland.
Auto insurance quotes with affordable minimum coverage in Maryland
The most affordable minimum coverage car insurance policies which are just one part of the requirements for minimum auto insurance in Maryland can be bought from the following:
On average, the auto insurance rate per year is $1,045 or $87 monthly among these 3 insurance companies. It's more affordable than the average for Maryland State by 11%.
The most expensive auto insurance quotes with liability in Maryland are offered by Nationwide, GEICO, and Progressive. Their average rate per annum is $1,478 which is about 25% more than the average rate of the state.
Individual drivers will receive quotes which are dependent on the following:
Type of vehicle
Limit of coverage
And other factors
This data shows the huge difference in premiums of different insurance companies and in order to get the most affordable auto insurance quotes, one must compare different rates.
Car insurance policies with minimum coverage can only fulfill the requirements set by the law in the state of Maryland. Unlike car insurance with full coverage, there is no comprehensive and collision coverage for minimum coverage insurance.
Comprehensive and collision insurance offers coverage for damages to a car not minding who caused the accident.
In Maryland, full coverage differed from minimum coverage policies by an average of $1,251 per annum.
Most affordable auto insurance with full coverage in Maryland
In Maryland, the most affordable full coverage auto insurance is offered by the following companies:
Erie: $1,760
State Farm: $2,044
Allstate: $2,686
These companies were the cheapest in Maryland for full coverage with average quotes of $2,163 per annum or $267 monthly which is less than the average quote of the state.
The companies offering full coverage in Maryland with the most expensive quotes are as follows:
Progressive: $3,178
Nationwide: $2,878
GEICO: $2,859
Comprehensive and collision insurance coverage which offers protection to drivers for damages on their vehicles is part of a car insurance policy with full coverage.
Most affordable auto insurance with full coverage in Maryland with a previous accident
Drivers in Maryland with an accident record can get the most affordable car insurance quotes for full coverage from Allstate, Erie, and State Farm companies,
In conjunction, the average rate offered by these companies per annum was $2,996 which is 15% less than the average offered by the State of Maryland.
Conclusion
As you can see, finding the cheapest car insurance in Maryland will take a bit of shopping. You will need to first figure out the exact coverage items you need, for example, to insurance a brand new car you would consider GAP insurance but for a car over 5 years old you likely wouldn't need this coverage.
Once you have the coverage items figured out you then need to compare different companies and apply all available discounts that you're eligible for.
Each company will provide you with a quote so that you can compare them and choose the best option that offers all of your needed coverage at the best price.
Hopefully, this article will help you find the cheapest auto insurance in Maryland. Please give us a call at (410) 838-5480 so we can give you a free hassle-free quote to help you compare your auto insurance options in Maryland.